FITNESS
A full-service state-of-the-art fitness center is located in the first floor of the East Tower. The fitness center is managed by WTS International. The Fitness Director, Suzanne Quebbeman, can be reached at 202-719-6976 or 2200PennFitness@Contractor.BostonProperties.com .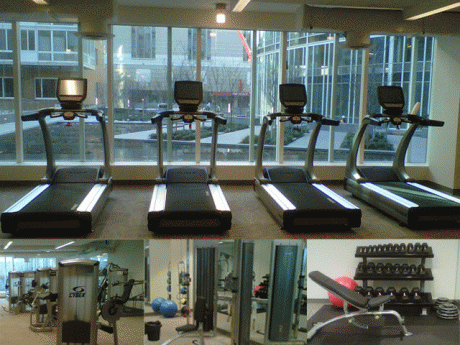 HOURS OF OPERATION:
Monday – Friday: 5:00 a.m. to 10:00 p.m.
Saturday - Sunday: 8:00 a.m. to 6:00 p.m.
ALL TENANTS WHO WISH TO USE THE FITNESS CENTER MUST SIGN BOTH THE RULES AND REGULATIONS FORM AND THE LIABILITY WAIVER FORM AND RETURN THEM TO THE PROPERTY MANAGEMENT OFFICE.
Meet the trainers: